Are You Feeling Overwhelmed and Unproductive?
Grab My Personal Secret to Help You STOP
Sabotaging

Your Financial Success and Personal Happiness Today!
It's
Easy

to Fix If You Learn How to Eat That Elephant

One

Bite at a Time.

Internet Marketing is one of those careers where there are a million perks and some hefty burdens to bear alone.

If you're not skilled at balancing every aspect of your professional and personal life, you will find the process of trying to build your business a chore – and that's not at all what it's supposed to be.

This journey you're on to be a successful online marketer should be FUN!

With this career, you should no longer have to fight traffic, work on someone else's vision, and try juggling the household and relationships that are dear to you after hours.

You're home. You should be getting more done. Not less.

But sometimes it seems like work at home entrepreneurs wind up working harder than they ever did in a 9-5 job – and you can't seem to find the right balance between trying to earn money and enjoying everything you're working so hard for – your family, fun activities, and so on.

I've been an Internet Marketer for 14 years. I have more business branches than I did when I started (and more kids!). I'm now a single Mom, yet at this stage of my life, I'm achieving MORE than I ever did before, back when I had just one business model, a husband to help with chores, and one less child.

There is a solution...
I created the Work-Life Balance Without Excuses course when I was going through my divorce and my subscribers and blog readers kept hammering me to tell them my secret!
They wanted to know, "How do you get so much done?"
They knew I was having days when I didn't want to work, and they had seen me previously battle health scares, too - yet I always kept my business running and my kids happy.
It's not some special personality trait that I have that enables me to build and manage multiple streams of income and have a fulfilled home life.
It's the fact that I developed systems of breaking down my business and my home life into bite-sized nuggets that were highly manageable.
Everything from cleaning to bonding with my kids or blogging and socialization – it's all managed easily because of my systematic approach!
Boost Your Productivity to Boost Your Income!
Do you feel like you are constantly choosing between your work life and your personal life? If you're not feeling good, you don't work. If you work, you're not taking care of yourself.
You don't have to choose between business tasks (or even individual business models) and your home life anymore. It can all work hand in hand – and I'm not even going to ask you to sew a big S for Superhero on your shirt to achieve it!
I am, however, going to KICK. YOUR. BUTT.
In the main Work-Life Balance Without Excuses course, I've broken it down into four main sections.
In the Balance Your Mindset section, you'll get insight into...
How to Know When to Get Tough on Yourself and When to Ease Up! The best work at home entrepreneurs understand that there's nobody there to coddle them or motivate them - it's all up to you.
What You Need to Do to Wake Up Every Morning Feeling Driven to Succeed! Being driven doesn't mean you avoid down days. It just means you know how to plow through it and accomplish things anyway.
The Best Way to Take Responsibility for Your Actions So That You See More Financial Success and Personal Happiness! Playing the blame game sure does zap a lot of your time. Top entrepreneurs don't squander their day blaming others - they take full responsibility to achieve their goals faster.
Little Things That Make Top Marketers Follow Through on Projects and Turn Them Into Big Money! Anyone can start a project. But few people know the follow-through tips that help you morph from someone who flits a lot to someone who completes things consistently.
How to Stomp on Every Excuse You Hear Come Out of Your Mouth! They're paralyzing. They're defeating. And you have to shut yourself up when you start relying on excuses to not succeed - in either your professional or personal life.
The Way Successful Marketers Rely on Their Gut and Not Hand Holding! Gut instinct isn't something you just have. It's something you cultivate. And it helps you plow through your to do list with ease.
When to Embrace Your Failures and When to Realize You're Not Cut Out for This! There are some people who feel like quitting when they have a failure - here's what you can do about those moments to help you or help you make the decision to get out of online marketing.
Now some people scoff at mindset lessons. (I know I once did). But it's truly the difference between someone who achieves what they want to in life and someone who complains and flounders because they can't understand how to make it all work. So you have to get your head on straight first - because as a solo entrepreneur, there's no boss or co-worker to help you through your day.
In the Balance Your Business Models section, I show you...
A Great Way to Get a Handle on Time By Knowing Your Talents and Your Shortcomings! This is where marketers often emphasize outsourcing, but you can also use shortcuts - the key is knowing how to analyze what will make you the most money and free up more of your time!
How Service Providers or Product Creators Can Find Ways to Put Yourself First and Still Cash in on Your Clients' Needs! One of the biggest excuses I hear (even from my own mother) is that people are busy working on other peoples' projects so they just can't find time for their own creations. WRONG!
The Best Way to Balance New Content and Recycle Content to Slash Your To Do List and Free Up More of Your Day! This is where many top level marketers squeeze every bit of productive juice out of their efforts - and where you're probably spinning your wheels working harder than you have to!
Kick Your Self Doubt Issues to the Curb and Increase Your Output Tremendously! Confidence issues are business killers. You can't get things done if you're always second guessing yourself or feeling anxious that you're not good enough.
How to Balance More Than One Business Model - From the Get Go! No waiting until one model is thriving - I'm all about multiple streams of income, so I show you how you can break it down and build 3-5 business models simultaneously.
Once you have all of these business models going, you might feel overwhelmed trying to promote and brand all of them. Well I have you covered there, too. This should be something you have fun and enjoy, not something that resembles a trip to the dentist for a root canal!
In the Balance Your Promotions section, you're going to discover...
How to Make Time for Social Marketing Sites Without Getting Sucked Into an All Day Tweeting or Facebooking Session! Branding and promotion and networking are vital to your business growth online. You can't ignore it and expect to build a loyal following.
The Easy Way to Manage Your Email Marketing Account. There are many of you waiting for perfection or some mind-blowing news to email your customers. The key is to form bonds with them.
Why Successful Marketers Rarely Neglect Their Blog. Blogging was one of the top answers when I queried my list about which business task they let fall to the wayside whenever they felt overwhelmed. It should be one of your priorities on most days and week.
How to Participate in Forums without Letting It Become Your Home on the 'Net. Many people simply avoid forums completely because they don't want to waste too much time there. But forums have a wealth of opportunity in them!
Your promotions should be quick and easy steps that get done every day. Nothing should last over 10 minutes max, so I show you how to get a handle on all of that and add it to the mix instead of just ignoring it and hoping you'll succeed anyway.
The last section is where it all comes together. You've learned how to manage your business, and now you learn how to manage your life and combine the two into a very fulfilling existence!
In the Balance Your Life section, I guide you in...
How to Take Ideas and Create a Schedule That's Completely Unique to YOU, No One Else! You don't need a step-by-step do this, do that. That's not flexible because you and I have different talents, different obstacles, and different businesses to run.
What to Do If You Lack Support at Home. Whether you're single and childless or surrounded by people who don't help (or worse - who view you as someone who sits at home eating bon bons all day), I show you how to make it work without anyone else.
How to Break Your Work and Life Tasks Down Like Someone Trying to Eat an Elephant One Bite at a Time! You'll get more done, be happier, and see more financial success if you can learn how to craft your task sheets correctly.
A Seemingly Insignificant, Yet Secret Weapon I Use to Make the Balance Magic Happen in My Life! It's small, it's powerful - and it will change your life if you let it. I clean, I cook, I bond with my kids, I work and run a six figure business - all thanks to this little step right here.
How to Deal with Distractions and Get More Done in Spite of Them! And by "deal," I don't mean shut out or hide from them. I mean handle it and work anyway - amid the chaos.
What Successful Marketers Do to Run Their Business When They're Sick! There are different levels of illness and I tackle some ways you can both embrace your perk of working from home and not having to ask a boss for the day off, with having to run your business and care for family, too.
Plus...You Get 5 Incredible
Quick Start Solution

Bonuses!

I wanted to take five of the core issues people have in their personal life and expand on how I balance those even more.

I think it's so important that we tap into our happiness and for me, that means enjoying my days with what I like as entertainment, my kids, and doing it all while feeling good both physically and mentally.
Fast Cleaning Tips is the solution you've been wanting for learning how to balance your work tasks with your cleaning tasks.
I have a specific way I clean my house that's similar to how I stay on top of my email that comes to my inbox.
If you're tired of going to bed with a dirty house, but lots of work done...
If you're tired of going to bed with a clean house but no work done...
If you're wondering how you can get more than the bare minimum cleaning done...
If you're wondering how you can possibly deep clean your home as a busy entrepreneur...
Then the Fast Cleaning Tips bonus is going to help you have balance in this area.
The Special Moments with Your Child bonus is something very important to me. My kids are my world and they're why I chose this career in the first place.
I'm going to give you my own personal insight about bonding with your kids.
These are moments that you block off, as well as spontaneous moments that help you go to bed at night feeling like a good Mom or Dad - and it helps your child feel loved, not neglected.
Kids get very confused when you work at home yet don't have any time for them.
Don't let this happen to you.
This is something I use to bond with my grown child, teenager and young child.
Your kids will love this - and so will you.
In the Keep Yourself Healthy bonus, I'm not nagging you about weight loss - that's not my goal.
My goal is to help you learn balance between working yourself to death and maintaining your health.
I've realized how important this is when I had my first health scare (not to mention an immune system that was hardly functional due to stress and a low vitamin count).
When our bodies aren't supporting us, we're no good to our family, ourselves, or our business.
We have to be vigilant about our health, so I'm sharing some tips with you that I use to keep myself healthy.
You can turn these tips into something that fits you specifically - your methods don't have to be identical to mine.
Just learn how to work it into your schedule so that you balance well deserved indulgences with smart and savvy health tips.
This is one of my favorite - Speedy Meal Tips for Marketers.
I'm a big proponent of cooking meals for ourselves and our loved ones.
This bonus guide is specifically geared to work at home entrepreneurs.
You have this great perk of being able to go to the grocery store when it's not crowded - when everyone else is battling traffic or sitting in their cubicle.
Why not make the most of it by making home-cooked meals that are more than a box of mac n cheese (hey I've done it, too - I'm not judging!)?
The way I've grown up, home-cooked meals were always a sign of love.
I like to see my kids walk in and say, "Mmm! What smells good?" and I know I have a hearty, delicious meal waiting for them - something I might be too tired to do if I was working the 9-5 office grind.
Unlike the Keep Yourself Healthy Bonus, this one called Quick & Easy Self Care is all about being good to yourself in other ways.
This is the kind of stuff that we find ourselves neglecting, but it's kind of like keeping the oil changed in your car. It might not cause your car to break down right this second, but it keeps getting worse and worse until you have problems with it running efficiently.
Self care isn't all about mani pedi days - we have to have something for the guys, too.
It's about feeding your soul and happiness and taking advantage of little bursts of time throughout your day that can re-energize you and help you achieve more because you feel so good.
I know when I hosted a self care challenge, it was harder than you think to work it into your day, but I've become very good at - being good to myself!
From little moments that would otherwise be missed to scheduled blocks of time you can use, this bonus is bound to help you enjoy your life a little more.
Additional Bonus to Help You Balance Your Life!
Nicole Dean is an amazing long-time marketer who regularly blogs about her work and life balance in a transparent way.
I asked her if she could shed any insight into how she manages it all - because I often read about her journey and I'm amazed at how she gets it all done, even though I'm pretty productive myself!
It's always good to learn from other marketers. Nicole said I could share with you an interview that Vera Raposo did of her called Lifestyle Design. Vera is another highly respected online marketer, so I thought this would be great! Give you a peek into Nicole's world and how she manages her productivity and happy home life.
You get both the audio file and the transcript of the interview for your convenience!
Kelly McCausey is another top female marketer who I've always revered as someone who tells it like it is and doesn't hype up what this business is all about.
When I asked Kelly if she'd like to contribute a bonus to this course, because my goal was to showcase what other top marketers do in a way that's different than mine, she was enthusiastic about sharing her methods!
I had to laugh when I cracked open the PDF and it was titled, There Is No Balance, because my course has balance in the name - but what she says inside the pages of this bonus guide is SO true!
I love she way she manages her life - and I even picked up some tips myself!
Isn't It Time You
Stopped

Floundering and Doing Things the Hard Way?

I know what you've been doing - searching for fast ways to make money. You want someone - anyone - to just hold your hand and show you step-by-step how to do what they do so that you too can enjoy a six figure salary.

It's understandable and inside the pages of the main PDF, you'll see that happened to me, too.

But it's not where the answer lies. What you need to learn is how to balance all of this "mess" out so that you're waking up revved up and ready to rock and roll every day - not dreading it and feeling hopeless!

The tips inside these pages could be worth tens of thousands of dollars to you. I say that because not only does it prevent you from wasting money, but it sets you up to be so highly productive that you earn more and for me, that "more" was the difference between my $65k ceiling and a six figure income!

Because I want as many people to feel better as possible, I'm not pricing this out of reach for the masses. I want it to ease your stress, not add to it! For me, it's all about taking care of people. You get the main course, all five bonuses, and the additional bonus from one of the top female marketers online, for...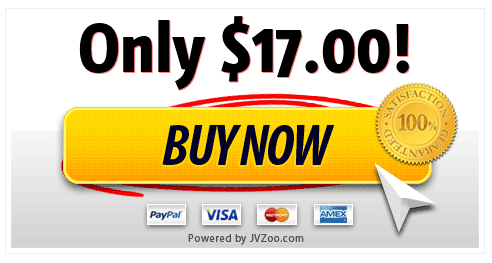 Make it a point to invest in YOU today. Ease your mind and fill up your bank account by implementing strategic steps that help you thrive, not just survive!
And as always, I'm here for you. Those aren't just words. If you have a personal or professional problem that you can't figure out how to manage, shoot me an email!
That's part of what I love about this career.
Enjoy the process!
Tiff ;)
(AKA: Tiffany Lambert)
P.S. Products don't work unless you implement them. I always implement things as I go through a product, so make a commitment that you're going to be an action taker right here and now - and not just another wanna be success story who isn't willing to change his or her ways to achieve your goals!